Quick On-The-Road Travel Workouts
Get Them FREE - Sign Up Now!
Get Them FREE - Click Here!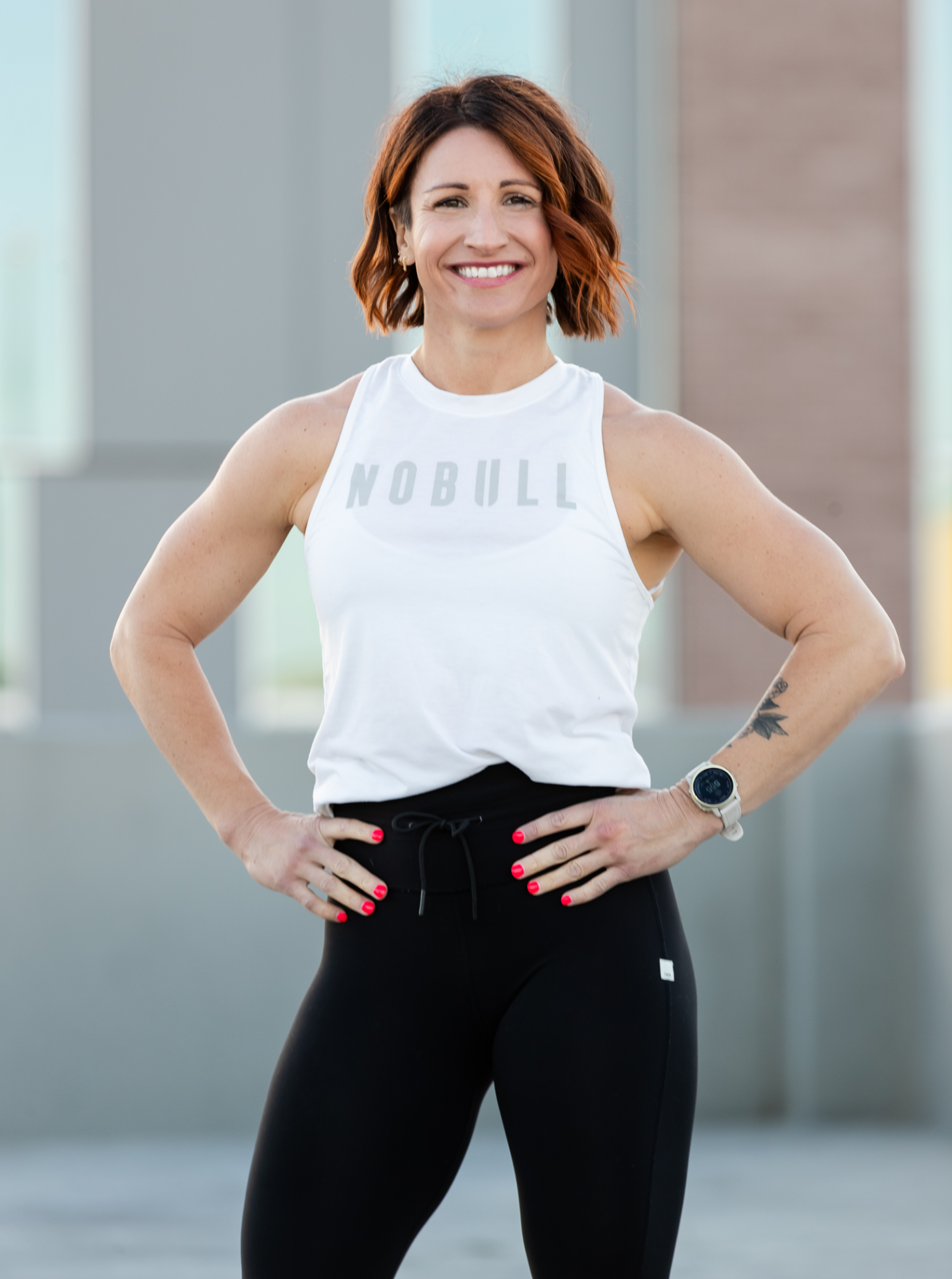 My name is Megan and I have been an athlete my whole life. But, I never dreamed I would become a nutrition coach one day! I was a gymnast turned swimmer when a back injury forced me to quit gymnastics. I LOVED being active! However, I knew very little about diet and nutrition. I found most of my "diets" in magazines whose front covers were filled with images of flawless bodies. I believed the only way to lose weight was to eat very little food, and it had to be super clean.
My nutrition and fitness transformation
Fifteen years ago, you would have never seen me enjoying birthdays and holidays. Why? Because I was afraid that eating a "bad food" would make me gain weight. Instead, I would deprive myself, only to end up binging all weekend and feeling shameful and guilty on Monday. In addition, I ran 25+ miles a week and used food as a reward and punishment. Ignorantly, I let this run my life for years!
But, seven years ago, I discovered CrossFit and I fell in love! Then, I found out about tracking macros and learned that food was not my enemy. Finally, I actually got to eat more food and was able to see changes in my body and strength.
Transition to nutrition coach
Tracking my food has given me a sense of freedom, and has helped me attain a healthier relationship with food. I have learned to love my growth and my body in other ways. Most importantly, I'm not allowing my worth to be proven by a number on the scale. It has become my passion to help others achieve similar results. As a nutrition coach, I can empower others to unlock their potential and help them see how progress is revealed in so many other ways. I love what I do!
Certifications
Functional Diagnostic Nutrition Practitioner Certification
CrossFit Level 1 Trainer
NCI Certified Macro Nutrition Coach
Caffeine and Lululemon Addict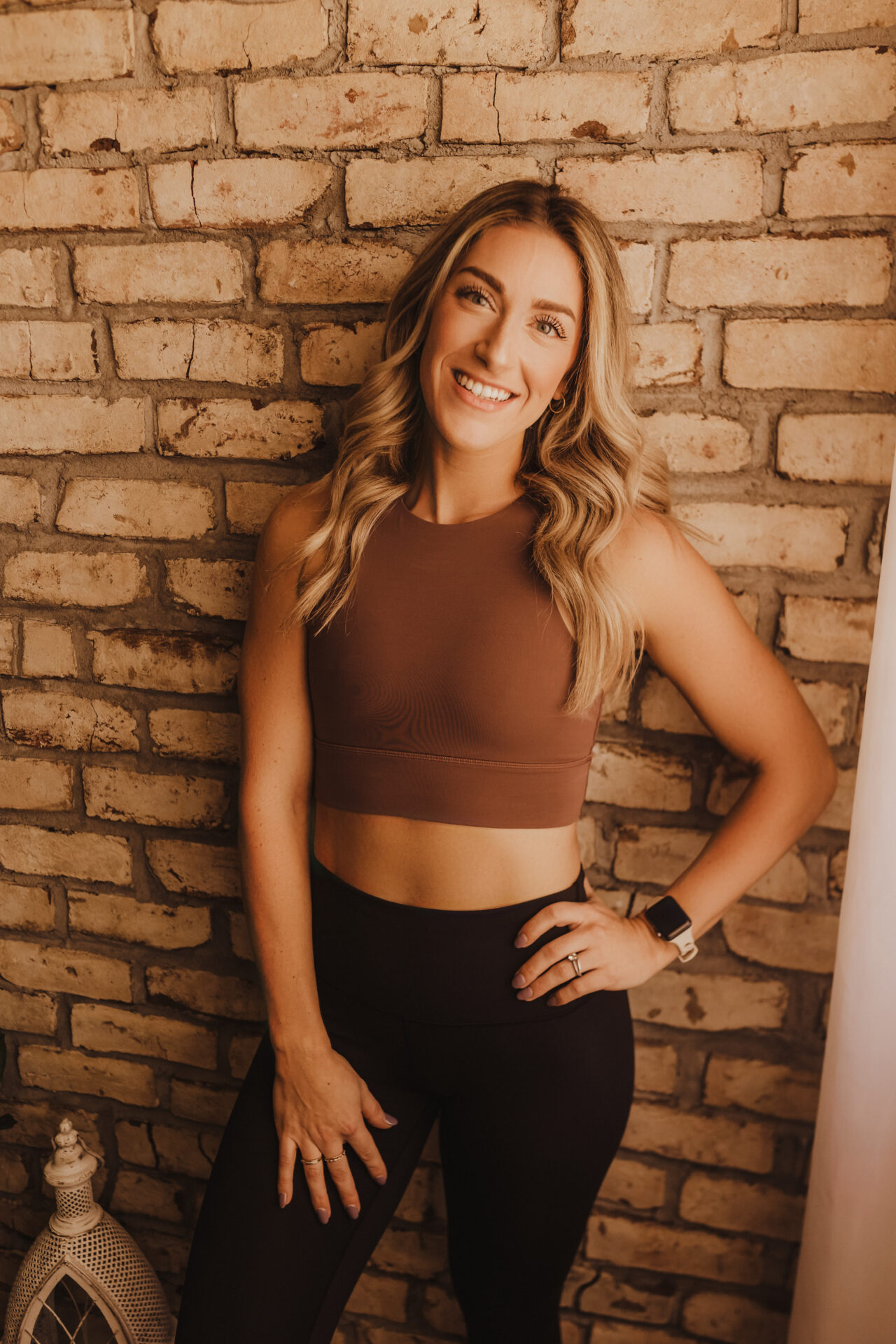 Meet Jenae! The newest coach at Fueled Life Nutrition. She is a mom of four sweet babies, ages ranging from two to four. After working hard on her own health journey with Megan after having her twins in December of 2020, she quickly realized the passion she has for nutrition. She is obsessed with understanding our bodies, how they feel and that our health is more than a number on a scale. Jenae teaches how much our food plays a part in our overall health, and is eager to encourage women that we CAN love ourselves by first understanding how our body communicates with us and then fueling it with the right nutrients. She is so excited to be officially taking clients and adding to the Fueled Life Nutrition team!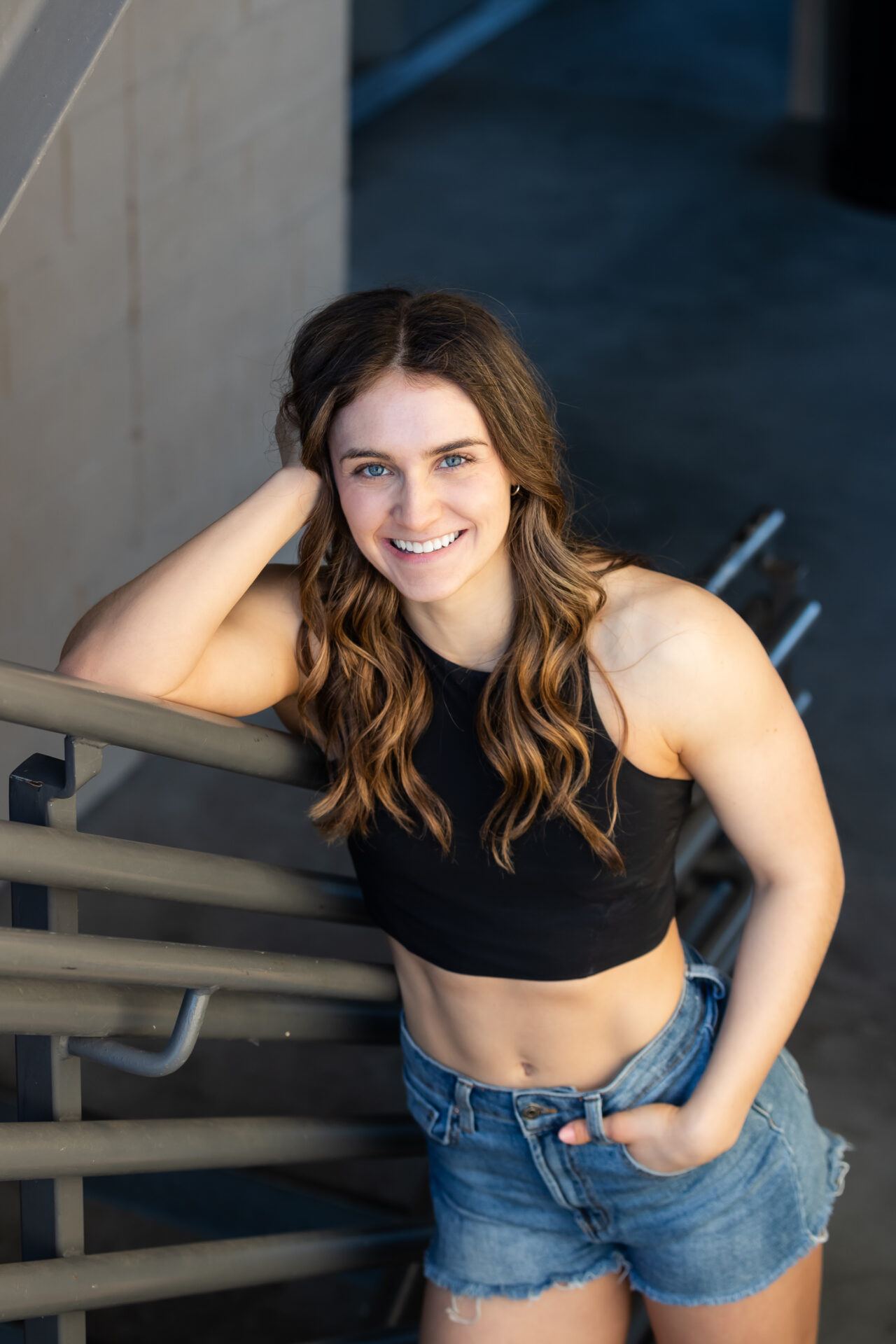 Meet Taylin! Growing up I've always been involved in sports- from dance to soccer, to one season of cross country (quickly learned I'm not a long-distance runner), and then track and field. I was obsessed with sports but didn't always have the best relationship with food. Flashback to my early teen years, I was very obsessed with eating clean, fad diets to lose weight and staying slim for my sports (aka not a healthy relationship with food). In my freshman year of high school, I joined a strength and conditioning class instead of PE because I wanted to focus more on track and get stronger for the season. I ended up loving it but wanted something more in-depth and year-round. Then entered my obsession with CrossFit in 2016! I very quickly fell in love but realized that I was not eating enough to fuel myself correctly. Through macro tracking and eating more food, I not only gained some much-needed weight, got much stronger, and also improved my mental health. I quickly learned that food was my friend and to focus on what my body is capable of and how I feel and not just the scale.
By fueling my body and seeing my progression in CrossFit- from not being able to do a single push-up or pull-up to being able to do ring muscle-ups- I wanted to help other people to see their bodies potential. For this reason, I got my CrossFit Level 1 in 2018 and love being able to teach people new things and watch them accomplish what they may have previously thought of as an impossible task. To help people more, I wanted to further my knowledge of the human body, so I went to ASU and got my bachelor's in Sports Science and Performance programming- yes, I am a bit of an anatomy nerd. Coaching and getting my degree were the first steps in my journey to help people see what their bodies are capable of. I am now looking forward to adding nutrition coaching, which I feel is an essential element in healing our bodies to see its full potential. I can't wait to help people feel happier and healthier. Here's to a better you!
P.S. If you don't see me in the gym, you'll find me spending time outdoors camping, on the lake, or hiking. Being outside in nature and the gym are my happy places.